Litigation Law & Practice in Pakistan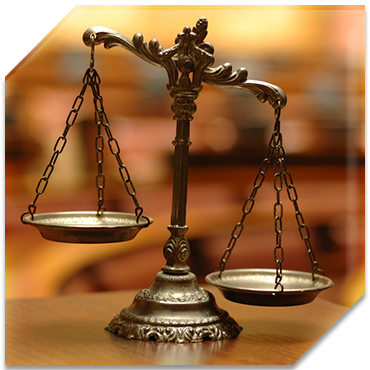 ZA-LLP's litigation practice includes all aspects of business litigation. We regularly represent our clients in administrative proceedings, trial and appellate courts throughout the country, as well as in arbitration and other alternative dispute resolution forums. ZA-LLP's network of offices allows us to provide clients with a cost- effective and coordinated strategy in matters involving multiple jurisdictions.
ZA-LLP's Litigation Department recognizes that business litigation has become increasingly more complex and expensive. To meet our clients' needs and expectations, we have organized several groups with specialized areas of concentration. These groups promote experience and creativity while helping to control costs.
Before High Court & Supreme Court regarding Tax, Commercial disputes, Arbitration, Mediation & Conciliation, Construction, Real Estate, Banking, Insurance, Employment Disputes, Utilities, Securities, Intellectual Property, Civil Litigation, Communication Laws, Debt Collection, Bankruptcy, Consumer Law, Environmental Law, Media Law and Negligence & Damages.
---
Our Core Competencies
1
Collaborative Skillset
Collaborative lawyers trust the wisdom of the group; lone wolves and isolationists do not do any good anymore.
2
Emotional Intelligence
Distant, detached lawyers are relics of the 20th century, the market no longer wants a lawyer who is only half a person.
3
Technological Affinity
If you can not effectively and efficiently use e-communications, and mobile tech, you might as well just stay home.
4
Time Management
Virtually a substantial part of lawyers difficulties in this regard lie with their inability to prioritise their time.
---
What People Say About Us
We are glad to inform you the receipt of current outstanding balance in our bank account from the disputed party. Therefore we request you to arrange to close the dispute case with them as per our management decision. We would like to take this opportunity to thank you for all the support and advice to solve this matter. It was pleasure working with you all.

Rahul Meppad ~ Dubai, UAE

Thank you for your support in this process and for your great hospitality. Your assistance has been of great importance. It was also important to see and experience the high quality of your services and your well known firm.

Magnus Greko ~ Sweden

Thank you for your support in this process. Your assistance has been invaluable. We are looking forward to a long lasting working relationship with you. Also, thank you for hospitality during these past days.

Lothar Geilen ~ Germany

Dear Atty. Iram Fatima: I would like to let you know that my wife came in USA last week. The U.S. Embassy Islamabad approved her visa petition in the lights of all the wonderful endeavors done by you and Mr. Birach. It was a long legal battle of about 7 years. I must say that your law firm is one of the best in the country and you are a highly professional advocate. Dr. Zafar should feel proud to have you in his crew. Finally, again I would say Thanks for all your legal services and I am your best reference.

Zubair Mufti ~ Texas, USA

Dear Dr Zafar and Iram: Thank you very much for timely submission of the excellent opinion letter. It is very well drafted and covers the key points. We very much appreciate your excellent and timely work in preparing the legal opinion.

Mrs. Iqbal Farrukh ~ San Francisco, USA

Dear Attorney Iram Fatima: Thanks so much for all of your kind efforts in this area and I must admit that your legal firm is the best in the country.

Zubair Mufti ~ Texas, USA

The efficiency and effectiveness of your services are much appreciated.

James Alexander Linton Williams ~ UK

Many thanks for this, and thank you for being so prompt. It is very appreciated.

Alex Gilchrist ~ Somerset, UK

Thank you again for handling my case so well, I am honoured to be represented by you.

Yolanda Slabbert ~ Port Elizabeth, South Africa

Thank you very much for your great attention to my case, I see that you're a very serious company and I'm happy that I've choose you.

Sergio Lujan ~ Bogota, Colombia

I really appreciate the help and support provided by Zafar and Associates to our company. I don't know what to say or how to thank you, but to tell the truth your services are really the best legal services we have ever received. You are truly a professional and effective law firm.

Adnan Branbo ~ Dubai, UAE

Thank you very much for your contribution. We will review the information and incorporate it into the International Citation Manual of Washington University Global Studies Law Review. Your help is appreciated.

Naomi Levin ~ Washington, USA

I wanted to let you know that i got the documents. And i wanted to thank you and the whole team who worked on my case. You all did a good job thanks again.

Naima Ashraf ~ The Hague, Holland

Thank you very much for all the work you have done to ensure that the Death in Service benefit reaches the parents of the deceased. Are they expecting this money and do they understand where it is coming from? We appreciate your assistance and excellent work.

Susan Bauer ~ London, UK

I have no words to express my gratitude to you. People like you are very rare and I have the priviledge to know one of those. May God shower all blessings on to you and your family. I am a small man with only prayers on my lips.

Dr. Haridev Bhargava ~ Saratoga, USA

I must say your handling of this matter has been totally sterling and I shall not have any hesitation in recommending you and your firm to others.

Rosina Ahmad ~ UK

Good morning, I received the documents back yesterday afternoon. Thank you so much for your quick response to the job. We really appreciate it. Looking forward to working with you in the further.

Mrs. Jan Malcolm ~ Auckland, New Zealand

Thank you very much for the case. It is just brilliant! I am so grateful that you went out of your way to help me.

Loraine Bhan ~ Suva, Fiji

I do appreciate highly the sense of commitment your office wishes to dedicate to the follow up of our question for information. I have transmitted the contents of your email IMMEDIATELY to the contact, together with confirmation of the highest esteem we attribute to the quality of the services rendered by ZAFAR & ASSOCIATES.

Paul Wouters ~ Istanbul, Turkey

Thank you very much for the information and good news. I know you've been working too hard and I appreciate every single minute working with you all. It's an experience to be in the team of hardworking people and I am very proud to be included.

Evangeline Williams ~ Paphos, Cyprus

I would like to thank you for your swift and excellent service that your office recently provided us. I would definitely forward your contact information to my friends and family in reference to seeking legal matters in Pakistan. I would also inform Sean Hogan and his associates to pass on your contact information to any clients that may need assistance in the matters of law in Pakistan.

Zarar Khan ~ Miami, USA

We are greatly impressed with your firm and the professional calibre of the partners. If acceptable, we would like to keep your firm as a reference for future projects. Please let me know.

Tanaz Pardiwala ~ Barcelona, Spain

We are happy to inform you that we have received the original succession certificate via DHL. I want to take this opportunity to thank you for your efforts, especially Dr. Zafar, who was kind enough to handle the security deposit at the court. With our best wishes and success for the New Year, to you and your esteemed team, we remain with.

Mansur Asrar ~ Istanbul, Turkey

I am writing to convey to you how much I appreciate your prompt service! My mother called me today and informed me that 2 lawyers from your firm visited her. It is a pleasant surprise to know that such a law firm exists in our very own country. I would definitely recommend your firm to any friend who is in need of professional legal services in Pakistan.

Naveed Ahmad ~ USA

I am truly very impressed with the follow up of your law firm. I never thought a Pakistani firm would be so aggressive and pro-active. Do you even happen to come to NYC? If so, then please look me up here when you visit next.

Faisal Mumtaz ~ New York, USA

I want to thank you for all services you have rendered to us. I really appreciate it and hope on further cooperation.

Petrov Andrey ~ Moscow, Russia

With God's help you have done a great thing for our family. Thank you so much for your diligence and expertise. We are truly grateful to God for all that is possible now. We also are looking forward to meeting you and your staff when we arrive in Pakistan next month. Please let us know if there is anything we can bring for you from the United States as a gift.

Shaukat Minhas and Colleen Davidson ~ Dallas, USA

Your help in investigation case is well appreciated. My brother and I are ever grateful to you for obtaining the document. Thank you and god bless you and your practice team.

Kevin Lessani - Dallas - USA

I greatly appreciate that your law firm is very careful in its preparation of petitions. In fact, the outcome of a legal fight greatly depends on how effectively a law firm has presented its case. If it fails to conceive in advance as to what it will have to face in defense, it can not prepare an effective petition. I admire that ZAFAR & ASSOCIATES - LLP are very careful in their initial step i.e. to prepare petition, around which the whole legal battle is fought.

M. Iftikhar Sheikh ~ Dhahran, Kingdom of Saudi Arabia