ZAFAR & ASSOCIATES - LLP | Lawyers & Law Firms
Explore Our Practice Updates
Check and see our dominion of law practice areas and relevant updates associated with.
Company Law Features
Please check and see the updated characteristic features of Companies Act, 2017 for your info and knowledge.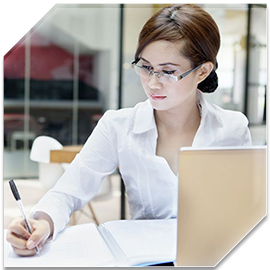 Company Secretary & Functions
Company secretarial services refer to the level of administrative and operational functions within a business entity.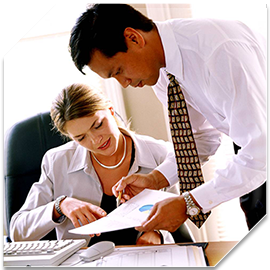 OEP Establishment & Functions
Recruitment companies act as the go-between for employers and jobseekers to find suitable candidates.
ZA-LLP's Focus of Law in Pakistan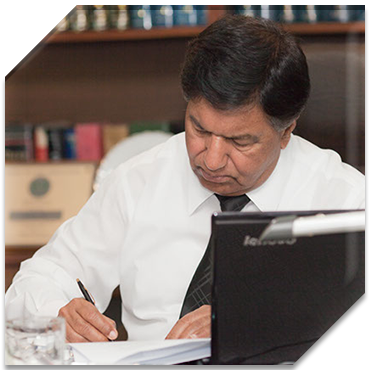 ZAFAR & ASSOCIATES - LLP is a conglomeration of full-service law firms in Pakistan and Asia Pacific, offering legal services in multiple avenues of law practice.
Our focus at ZA-LLP is as simple, that we are deeply committed to the success of our distinguished roster of clientele. We have built our service approach upon a commitment to excellence. We are fully equipped, vastly experienced, true to our clients' business interests and work in accordance with the highest ethical standards of the profession. There is no doubt that as business is growing, demands for more legal advice is increasing.
We all know that a fast-growing number of law firm were advising on business across borders, however, in the South Asian Region, legal advice depends on knowledge and experience in international as well as in local laws, whether Islamic law or regulations promulgated by the authorities. In the recent time the world has been engulfed in a tremendous change. Across the globe, monumental events have taken place, redefining the face of the world. This is our hallmark that we can respond knowledgeably, effectively and quickly, whether the issue is local, regional, national or international.
---
Vision of Law Firms in Pakistan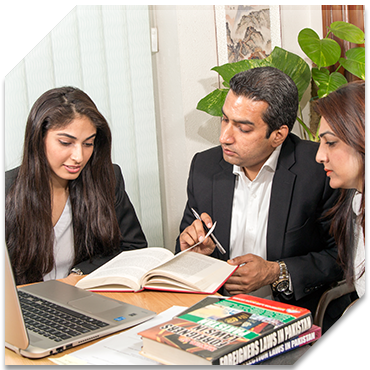 Year after year, ZAFAR & ASSOCIATES - LLP will be embedded to become the leading source of expertise and the natural client-choice to provide the complete range of legal services, domestically and internationally. We are a team of bright, highly motivated, dedicated people who have a compassion for life, justice and client service. We value the rights, freedoms and responsibilities of our democratic society. Our team will be self-starting, exercising initiative in accomplishing our goals, acting on situations and opportunities, rather than be acted upon. We build a nurture lasting relationships, both within the Firm and with our clients and our team is viewed as being professional, aggressive, and compassionate.
Our firm is very proud of the fact that our foundation is built upon values and a vision for the future. Any decision we make in our firm and the way we represent our clients are all based upon these factors. We are proud to share them with you. Our Vision is to be a world-class legal services firm that helps clients and businesses achieve their goals. We will accomplish our Vision through our commitment to strategic growth, outstanding service, and community involvement.
All ZA-LLP staff will help accomplish this Vision by ways of:
Providing unparalleled personal service.

Proactively tailoring innovative legal solutions to fully meet each of our clients individual needs.

Treating clients and colleagues with respect.

Being accountable to clients and colleagues in all we do.
---
Mission of Lawyers in Pakistan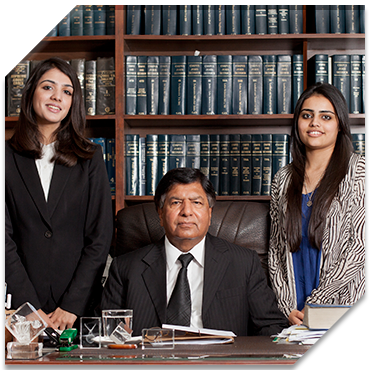 To successfully represent our clients in an environment of mutual respect that promotes client satisfaction, personal development, and company growth. We provide our clients with the finest legal services through zealous and aggressive representation. In matters of business, we research, investigate, develop and implement comprehensive, cost effective, workable, and permanent solutions to our Clients' legal and business problems. We recognize that our Client's interests are paramount, frequently requiring multi-disciplinary solutions, so we work very hard to know and understand our clients, their businesses, and their goals and aspirations, so we can assist them on their journey to success.
Our mission is to create an environment to support a team of attorneys and staff that has a passion for our vision. We will build a law firm focused on providing quality legal services, dedicated to client service and noted for its integrity. The firm will have a foundation of integrated skills and cutting edge technology. Our people will be empowered to build a team to fulfill our vision, and motivated to client service. Our public cause will be for justice, the public image of lawyers, and the improvement in the quality of life for the people we serve: clients, employees and business people. To be a world class legal services firm by investing in our communities and delivering innovative and extraordinary services through exceptional people.
---
Quality Policy of Legal Services in Pakistan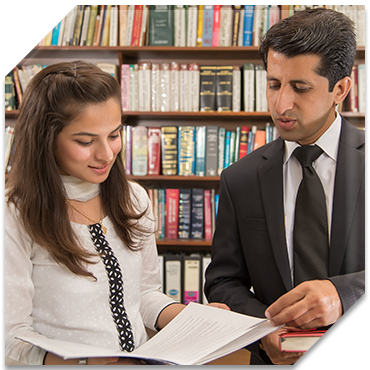 Since its establishment ZA-LLP's legal research facilities have maintained the highest standards of quality control and assurance adhering to the self enunciated operating procedures for efficient and hazard-free operations. In a similar way, ZA-LLP Research Center has various departments and personnel monitoring the research papers and litigation processes. We adjust and adapt to the changing needs of our clients and remain dedicated in our efforts to serve them to the best of our ability. We at ZA-LLP firmly believe that client is the king. We work together to bring in relief, remedy and respect the dignity of all.
We put into practice a benchmark which is considered as our elementary manuscript in all aspects of our services to our clients:
Client satisfaction is the core focus of our all activities by rendering prompt, timely and effective integrated services.
Continuous education and development programs for our team members are part of our belief system; to keep up with the changing global environment.
Our inspiration is to be a renowned and eminent global law firm and to provide swift, reliable and high quality legal services to the foreign investors and Pakistani entrepreneurs.
We ensure our clients of the confidentiality and respect for their information and values.
---
What People Say About Us
Thank you again so much for this wonderful service. I just wanted you both to know, I spent weeks searching for a service in Pakistan like this, that could legally handle payroll for a Pakistani employee for a US based business and so far I am extremely happy with your organization's service and punctuality. Your service thus far is absolutely amazing and I know Sunita is grateful that we were able to find your organization to ensure her position at our company.

Prince E. Rich IV | CEO ~ Rich Technology Group LLC, USA

We are very happy with the work you have done. Its highly appreciated the professionalism and deep research by the team. Accept our deep gratitude! I do not know how to say Thank you to you and your team! It's a masterpiece you have created and we are very thankful for your help to assist in our social cause.

Imtiaz Makhani ~ Karachi, Pakistan

Thank you very much for your fantastic support, which has been absolutely invaluable throughout the process. We really enjoyed working with you and look forward to plenty more opportunities for shared projects into the future.

Dr. Albrecht Muser | KPMG ~ München, Germany

Working with all of you over the last years has been a pleasure and an honour! Your expertise, focus on customer service and professionalism make it possible for us to provide superior services to our clients and I am so grateful to you.

Maude Burger-Smith ~ Cape Town, South Africa

We are glad to inform you the receipt of current outstanding balance in our bank account from the disputed party. Therefore we request you to arrange to close the dispute case with them as per our management decision. We would like to take this opportunity to thank you for all the support and advice to solve this matter. It was pleasure working with you all.

Rahul Meppad ~ Dubai, UAE

Thank you for your support in this process and for your great hospitality. Your assistance has been of great importance. It was also important to see and experience the high quality of your services and your well known firm.

Magnus Greko ~ Sweden

Thank you for your support in this process. Your assistance has been invaluable. We are looking forward to a long lasting working relationship with you. Also, thank you for hospitality during these past days.

Lothar Geilen ~ Germany

Dear Atty. Iram Fatima: I would like to let you know that my wife came in USA last week. The U.S. Embassy Islamabad approved her visa petition in the lights of all the wonderful endeavors done by you and Mr. Birach. It was a long legal battle of about 7 years. I must say that your law firm is one of the best in the country and you are a highly professional advocate. Dr. Zafar should feel proud to have you in his crew. Finally, again I would say Thanks for all your legal services and I am your best reference.

Zubair Mufti ~ Texas, USA

Dear Dr Zafar and Iram: Thank you very much for timely submission of the excellent opinion letter. It is very well drafted and covers the key points. We very much appreciate your excellent and timely work in preparing the legal opinion.

Mrs. Iqbal Farrukh ~ San Francisco, USA

Dear Attorney Iram Fatima: Thanks so much for all of your kind efforts in this area and I must admit that your legal firm is the best in the country.

Zubair Mufti ~ Texas, USA

The efficiency and effectiveness of your services are much appreciated.

James Alexander Linton Williams ~ UK

We are complately satisfied with the e-communication and provided services. We would like to thank the whole team, and Ms Iram Fatima in particular, for your professionalism and the Due Diligence you carried out.

Elena Pavlova ~ France

Many thanks for this, and thank you for being so prompt. It is very appreciated.

Alex Gilchrist ~ Somerset, UK

Thank you again for handling my case so well, I am honoured to be represented by you.

Yolanda Slabbert ~ Port Elizabeth, South Africa

Thank you very much for your great attention to my case, I see that you're a very serious company and I'm happy that I've choose you.

Sergio Lujan ~ Bogota, Colombia

I really appreciate the help and support provided by Zafar and Associates to our company. I don't know what to say or how to thank you, but to tell the truth your services are really the best legal services we have ever received. You are truly a professional and effective law firm.

Adnan Branbo ~ Dubai, UAE

Thank you very much for your contribution. We will review the information and incorporate it into the International Citation Manual of Washington University Global Studies Law Review. Your help is appreciated.

Naomi Levin ~ Washington, USA

I wanted to let you know that i got the documents. And i wanted to thank you and the whole team who worked on my case. You all did a good job thanks again.

Naima Ashraf ~ The Hague, Holland

Thank you very much for all the work you have done to ensure that the Death in Service benefit reaches the parents of the deceased. Are they expecting this money and do they understand where it is coming from? We appreciate your assistance and excellent work.

Susan Bauer ~ London, UK

I have no words to express my gratitude to you. People like you are very rare and I have the privilege to know one of those. May God shower all blessings on to you and your family. I am a small man with only prayers on my lips.

Dr. Haridev Bhargava ~ Saratoga, USA

I must say your handling of this matter has been totally sterling and I shall not have any hesitation in recommending you and your firm to others.

Rosina Ahmad ~ UK

Good morning, I received the documents back yesterday afternoon. Thank you so much for your quick response to the job. We really appreciate it. Looking forward to working with you in the further.

Mrs. Jan Malcolm ~ Auckland, New Zealand

Thank you very much for the case. It is just brilliant! I am so grateful that you went out of your way to help me."

Loraine Bhan ~ Suva, Fiji

I do appreciate highly the sense of commitment your office wishes to dedicate to the follow up of our question for information. I have transmitted the contents of your email IMMEDIATELY to the contact, together with confirmation of the highest esteem we attribute to the quality of the services rendered by ZAFAR & ASSOCIATES.

Paul Wouters ~ Istanbul, Turkey

Thank you very much for the information and good news. I know you've been working too hard and I appreciate every single minute working with you all. It's an experience to be in the team of hardworking people and I am very proud to be included.

Evangeline Williams ~ Paphos, Cyprus

I would like to thank you for your swift and excellent service that your office recently provided us. I would definitely forward your contact information to my friends and family in reference to seeking legal matters in Pakistan. I would also inform Sean Hogan and his associates to pass on your contact information to any clients that may need assistance in the matters of law in Pakistan.

Zarar Khan ~ Miami, USA

We are greatly impressed with your firm and the professional calibre of the partners. If acceptable, we would like to keep your firm as a reference for future projects. Please let me know.

Tanaz Pardiwala ~ Barcelona, Spain

We are happy to inform you that we have received the original succession certificate via DHL. I want to take this opportunity to thank you for your efforts, especially Dr. Zafar, who was kind enough to handle the security deposit at the court. With our best wishes and success for the New Year, to you and your esteemed team, we remain with.

Mansur Asrar ~ Istanbul, Turkey

I am writing to convey to you how much I appreciate your prompt service! My mother called me today and informed me that 2 lawyers from your firm visited her. It is a pleasant surprise to know that such a law firm exists in our very own country. I would definitely recommend your firm to any friend who is in need of professional legal services in Pakistan.

Naveed Ahmad ~ USA

I am truly very impressed with the follow up of your law firm. I never thought a Pakistani firm would be so aggressive and pro-active. Do you even happen to come to NYC? If so, then please look me up here when you visit next.

Faisal Mumtaz ~ New York, USA

I want to thank you for all services you have rendered to us. I really appreciate it and hope on further cooperation.

Petrov Andrey ~ Moscow, Russia

With God's help you have done a great thing for our family. Thank you so much for your diligence and expertise. We are truly grateful to God for all that is possible now. We also are looking forward to meeting you and your staff when we arrive in Pakistan next month. Please let us know if there is anything we can bring for you from the United States as a gift.

Shaukat Minhas and Colleen Davidson ~ Dallas, USA

Your help in investigation case is well appreciated. My brother and I are ever grateful to you for obtaining the document. Thank you and god bless you and your practice team.

Kevin Lessani - Dallas - USA

I greatly appreciate that your law firm is very careful in its preparation of petitions. In fact, the outcome of a legal fight greatly depends on how effectively a law firm has presented its case. If it fails to conceive in advance as to what it will have to face in defense, it can not prepare an effective petition. I admire that ZAFAR & ASSOCIATES - LLP are very careful in their initial step i.e. to prepare petition, around which the whole legal battle is fought.

M. Iftikhar Sheikh ~ Dhahran, Kingdom of Saudi Arabia